Kickstarter Campaign: Dualo
What if an accordion, a synthesizer, and an MPC came together to birth a love child? Meet the Dualo (Ménage à trois, anyone?). With its offices just outside of Paris, France the Dualo is a creative project that rethinks both how and by who music is played.

The Dualo started to take form in 2008. Jules Hotrique, a trained mathematician and musician started tossing around the idea of an instrument that could bring new perspective on what it means to play music. Frustrated by the antiquated design of the keyboard and inspired by the African Kalimba, he began to sketch and build models, taking apart a few synthesizers to wrap his head around the project. Unable to sleep one night, Jules stood up shouting 'Voila!' A lightbulb went off. With both math and music running around in his head he grabbed a paper and sketched out his layout for what would be the Dualos keyboard.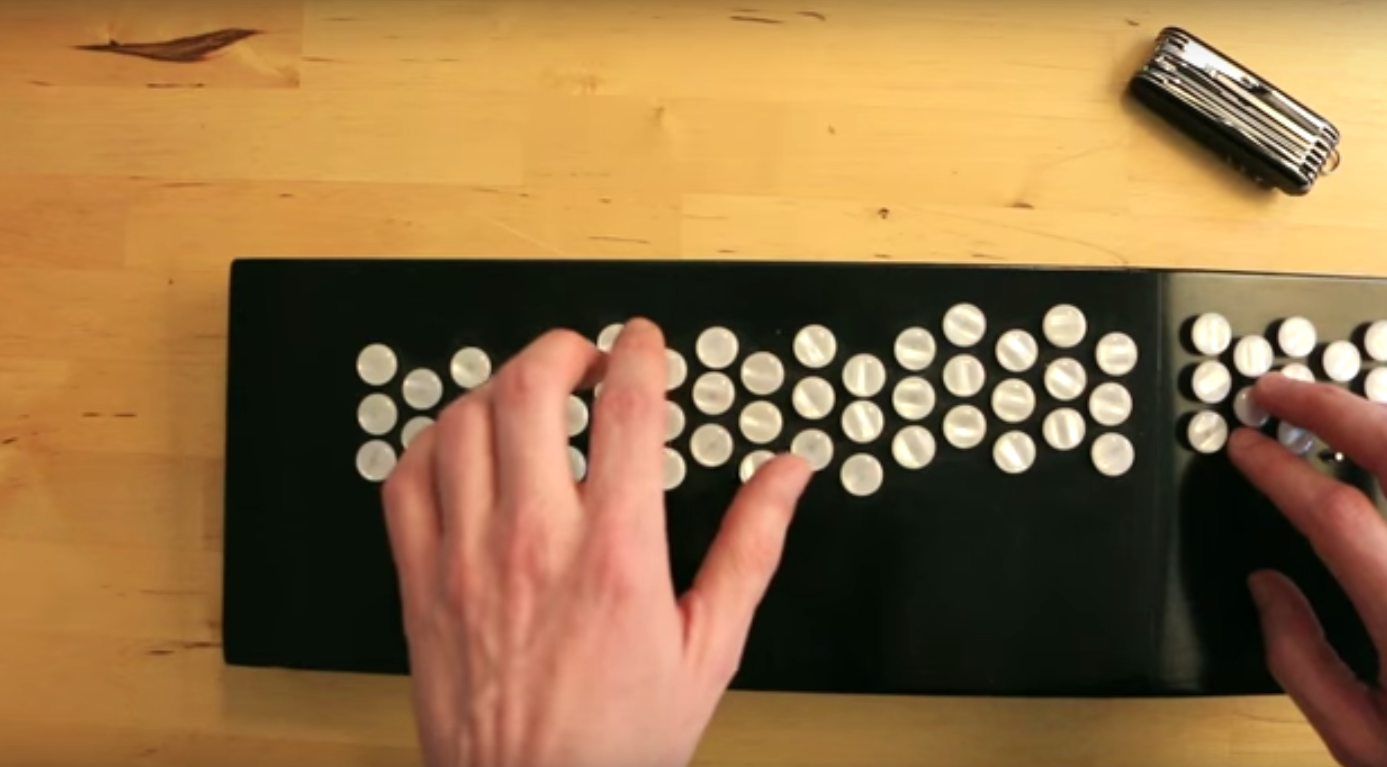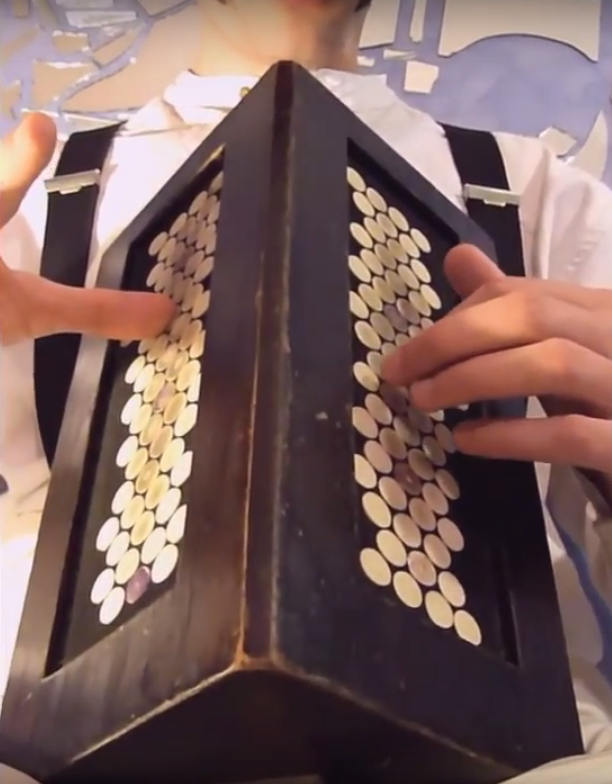 Now in the midst of his Kickstarter campaign, Co-founder Bruno Verbrugghe emerged briefly from hustle mode to speak with us about Dualo's history.
When the first Dualo was built, it was a boxy functioning prototype that worked well, but it had its flaws. It was expensive, you couldn't pack it up to move it easily, it would need to be plugged in, and there was always fear of someone spilling beer on it at a party. No surprise that it's at parties where the team has collected the best feedback on its project.
Soon after the first prototype, Bruno - a long time friend, musician, and engineer - joined the team. With a background in software development, Bruno had worked on a handful of projects including on interactive video games combining movement and karaoke. This combination of skills would bring to life to the Dualo's eventual multi axis gyroscope, accelerometer, and slider, all features that can be used to control the Dualo's sound. By 2011, the Dualo was in full swing.
"Getting the Dualo into users hands helped us realize so much," says Bruno, "It's always a new story when someone new takes the instrument. Its sounds and capabilities go places where you wouldn't think it can go' says Bruno.
Bruno and Jules wanted to get the Dualo into the hands of both professional and amatuer musicians, but to do that - it had to be designed for them.

What you see on Kickstarter today is the du-touch S. The byproduct of years of iteration to bring the Dualo to the masses.
Design
It all started with the keyboard.
'Think about it as if you're locking your fingers together one on top of the other' says Bruno. Each finger makes up a note in a scale. For a chord, you take every other finger. Now separate your hands and realize you can have all of the notes making up a chord right next to one another on each hand. To differentiate between the major and minor chords, just face the chord either inwards or outwards.

Don't be fooled by the du-touch S and its compact design. This is no toy. It's an instrument that packs a punch with an immense feature set.
The du-touch S was designed to solve all of the problems revealed in its years of user testing while still keeping its features. Some early learnings revealed that while 5 octaves is nice, the excessive amount of keys can be intimidating to a new musician. Its original 5 octave design was brought down to 3 and the way the user navigates the du-touch menus was adjusted for the new design.
Some Key Features
Some Key Features
Pressure sensitive pad control for velocity
Built in sound module
One touch looper
Multi-note capability
Motion sensor
Variable keyboard setup
Digital menu
MIDI Bluetooth
USB MIDI
Audio Jack
The Dualo experience is not limited to the device itself. It connects to your computer via du-station, its proprietary software where you can configure your settings, add more sounds to your Dualo, install tutorials and watch videos, all the while interacting with the Dualo community on the du-touch. Because of the Dualo's lighting scheme, you can learn new songs as-you-go by following its lighting patterns.
Dualists
Over the years Bruno and Jules have built a dedicated following in France and beyond by putting their invention into the hands of touring musicians around the world. You can find a whole stream of Dualists (name for people who play the Dualo) on Youtube. One of my favorites include a live remix of 20syl Copycat.
Dualo's achievements were highlighted this year by a visit from French President François Hollande at its office in La Courneuve, France. They discussed the Dualo story, the importance of government agencies supporting startups, and the Made in France movement.
Whats Next?
The duo-touch S is another step for a growing company. With an initial goal of 70,000 Euros, they've surpassed it by 2.5x with a week to go. Dualo hopes to reach a new market of Dualists to grow its community outside of its home country. At the time of this article they had received funding from 513 backers, 288 of which were new backers to Kickstarter who had never before backed a project, a metric that helps validate their mission. They've received funding from all over the world including the USA, Canada, Singapore, and Australia with its bulk of backers from their home in France.
With another company, Sylphyo currently raising money on Indiegogo to fund their new instrument, a synthesizer controlled by your breadth, France is ripe with rising musical innovation and talent.
If you're into electronic music, looking to pick up a new instrument, or are just fascinated by design, check out Dualo. It's possibilities seem endless.